View all posts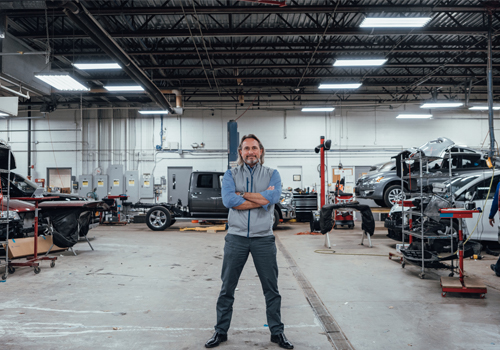 What Can Business Loans Cover?
01/29/2020
By: Beth Alfieri
What Can Business Loans Cover?
Whether you're looking to expand your business by opening a new location or simply ready to upgrade your office, there are many reasons why business owners take out business loans. But navigating the process can be tricky depending on the industry you're in, risks you face, and the stage your company is at in its life cycle. At Pathfinder Bank, We have a long history of helping businesses with the process of obtaining the capital they need for success. Here's a look at how we can help your business, as well.
Determining Which Expenses Can Be Covered
A business loan from Pathfinder Bank may be used to cover a variety of needs. Typically, these loans can support activities that create value and enhance income for your business, but they can cover the buyout of businesses, as well. If any of the following items are on your agenda, you may want to consider a business loan:
Consolidating existing debt
Growth in accounts receivable and inventory
Purchasing assets such as a new commercial building, equipment, or supplies
Support revenue growth
Meet seasonal needs
Provide start up working capital
Business acquisition
When in doubt, a Pathfinder Bank representative can work with you to determine if a business loan is the right solution for your needs.
Types of Business Loans
After determining the associated costs or needs a business loan would be able to cover, it's important to understand the nuances of the different financing options available to you. At Pathfinder Bank, we offer businesses flexible ways to finance, including:
Deciding How Much to Borrow
Perhaps the most challenging aspect of taking out a business loan is figuring out the amount to borrow. Working with an experienced financial professional is the best way to ensure you receive the funds you need without borrowing too much. Pathfinder Bank will help you get started with a few simple questions, such as:
What is your goal the borrowing will support?
What is your financial history?
What value will be created from the investment?
What would your return on investment (ROI) look like?
What's the sustainability of your cash flow going forward?
Next, we'll take a look at how your business stacks up to the "Five Cs of Credit," which include character, capacity, capital, conditions, and collateral. This will help us determine your ability to repay the loan and how you will be able to do so. In the end, we can approve the right amount to help sustain your cash flow.
Trust Pathfinder Bank
At the end of the day, choosing the right type of business loan, determining what it can cover, and knowing how much you should borrow all come down to having a strong relationship with your banker. At Pathfinder Bank, we get to know your business' story, what makes you unique, and how you grow profits, which all contribute to forming the right plan for your business. For more information, contact us today.