View all posts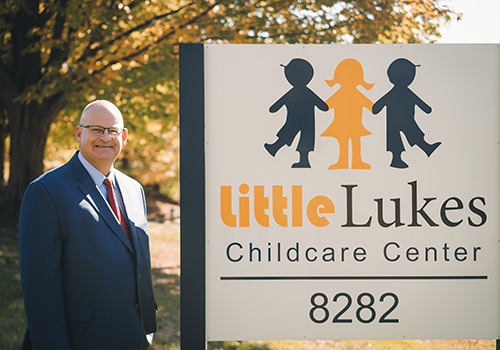 How to Obtain the Capital You need to Grow Your Business
10/16/2019
By: Ron G. Tascarella
How to Obtain the Capital You Need to Grow Your Business
It's no secret that when attempting to expand your business, there is a lot to consider. You may need to purchase new equipment, boost your inventory, enhance your marketing efforts, and much more. But in order to do any of that, you must determine whether you can internally finance your growth or if taking out a business loan is the best option. Here's a closer look at how we help business owners through the process of expansion at Pathfinder Bank.
Defining Your Goals
Whether you're increasing your staff, opening a new location, adding a new market, or simply trying to generate more revenue, growth for any business carries a hefty price tag. Defining your goals for expansion will help determine if your cash flow will support what you're trying to accomplish. Some entities may operate at a profit margin that will enable them to forgo any additional financing. But in most cases, businesses require capital from outside sources, such as a business loan from Pathfinder Bank.
That's why it's so important to work with experienced professionals as early on in the process as possible. We'll sit down with you to discover exactly what you're trying to accomplish, as well as how you make money and what makes you unique as a business. From there, we'll offer our input into why taking out a business loan may be best for your situation. We'll also encourage you to collaborate with your attorney and accountant to understand any possible implications of your business loan.
Considering the 5 Cs of Credit
If your financial situation points to a business loan as your most viable option, the next aspects that must be considered are how much you are qualified to borrow, as well as your means of repaying the loan. As every business has a unique cash flow and faces different risks in the marketplace, we'll analyze your "Five Cs of Credit," including:
Character of the business owner, from personality to credibility
Capacity, or your cash flow that will enable you to repay the loan
Collateral in the event that you cannot repay the loan in other ways
Conditions, such as the current position of your business in its life cycle
Capital, or existing investments of the business' management team and/or owner
Pathfinder Bank will also assist you in putting your business in the best possible financial position to receive the loan you need. From helping you budget to pay down debt to increasing your assets, we'll work with you to form a business plan that supports and assists you through your period of growth.
Maintaining a Strong Relationship
Above all, we strive to help our customers become as successful as they can be. This can only be done by ensuring we develop a strong relationship with each and every client. From the moment you first approach Pathfinder Bank, we'll be in constant collaboration with you and your company to stay informed about where your business is going and how we can best serve you. We'll also tap into our 160 years of experience to provide perspective that ensures you're taking the right risks. To learn more about obtaining capital to expand your business, contact Pathfinder Bank today.