President's Message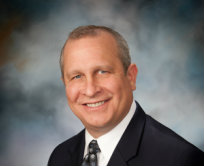 Thank you for taking the time to visit our web presence at www.Pathfinderbank.com. We hope you will find the site to be an effective and useful tool to learn more about your community bank—Pathfinder Bank!
Please feel free to browse the site on a regular basis for convenient and up-to-date access to our many financial services or just contact us with questions/suggestions.
Pathfinder Bank has always prided itself on its role as a community institution and are equally proud of the many relationships and friends we've established and maintained throughout our 150-year history.
We strongly believe that we have a unique competitive advantage over other financial institutions in our marketplace. We believe that these advantages are what allow us to provide added value to you, our customers.
These competitive advantages include:
A strong knowledge of the needs of our market.

A personal relationship with our customers.

Direct access to and availability of all decision-makers.

An array of products and services which allow us to provide for our customers' financial needs.

An interdependence on the growth and success of our market-area.

The long-term success of our institution is dependent upon the growth in the communities we serve. We're committed to providing for that growth and the effect it will have on our community.
Again, thank you for visiting www.Pathfinderbank.com and we look forward to continuing to provide you with the financial services you've come to expect from Pathfinder Bank.
With your financial future in mind,
Thomas W. Schneider
President and Chief Executive Officer