Certificates of Deposit (CDs)
CDs are coveted for their fixed rates and guaranteed returns, providing a welcome boost to your savings. But Pathfinder Bank adds flexibility to CD investing, making a great thing even greater.
We offer a wide range of terms to make CDs accessible to everyone. Our "Step Up" CDs allow the option to cash in on rising interest rates once during the term. Ask your banking professional about a CD that fits your savings needs.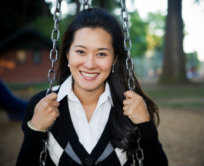 Summary

Higher interest than regular savings

Fixed rates for the term of the account

Terms from 30 days to 7 years

Penalty for early withdrawal

"Step Up" option available on 3-year and 4-year terms

If rates have risen since opening, step up to the higher rate

New rate locked for remainder of term

Allowed once during CD term

E-Z Open CD available

Can be opened with as little as $25 minimum

Additional deposits accepted throughout term