Certificates of Deposit (CDs)
Innovation is a prized quality in the business world. But so is a sure thing. Pathfinder Bank's unique approach to CDs has the advantage of providing both.
Fixed rates yield guaranteed returns to provide a boost for your excess funds. We add flexibility with our "Step Up CD," which gives the option to cash in on rising interest rates once during the term. Step up your bottom line today.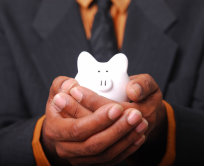 Summary

Higher interest than regular savings

Fixed rates for term of the account

Terms from 30 days to 7 years

Penalty for early withdrawal

"Step Up" options available periodically during promotions

E-Z Open CD available

Can be opened with as little as $25 minimum

Additional deposits accepted throughout term