Small Business Lending Fund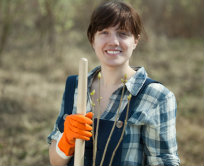 In the fall of 2011, Pathfinder Bank began participation in the Small Business Lending Fund ("SBLF").
The SBLF is a program of the U.S Treasury that was made available only to community banks. It is designed to boost lending to small businesses by providing participating banks with capital and liquidity. In particular, the SBLF program targets commercial, industrial, owner-occupied real-estate and agricultural-based lending to qualifying small businesses, which include businesses with less than $50 million in revenue, and promotes outreach to women-owned, veteran-owned and minority-owned businesses.
Pathfinder Bank participates in SBLF because it aligns with our community bank model, in support of reaching out to individuals and businesses, lending, and expanding our footprint. Pathfinder was founded on a strategy of lending money and extending credit especially to small and medium-sized businesses who understand the value of relationships. During the tough economic times that began most noticeably in late 2008, many local banks spent time and resources shrinking their loan assets. Pathfinder was one of few banks in our markets to continue lending throughout the economic crisis; and thus, we decided to be involved in the SBLF program.
We are transparent about our intentions and have a track record for doing what we say we will do. We continue to lend to help businesses grow, remain committed to the communities we serve, and like you, we look for opportunities to grow and expand. Talk with one of our commercial lenders or private bankers today about your small business needs.