Upcoming Events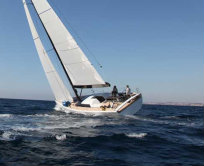 April 5th
Ronald McDonald House Charities of CNY presents: The 10th Annual Bella Casa Fashion Show
On Thursday, April 5th at the Holiday Inn on Electronics Parkway in Liverpool, The Ronald McDonald House will host the 10th Annual Bella Casa Fashion Show in order to continue their efforts and raise funds to provide housing and food for families of children who are hospitalized with serious illnesses and/or injuries.
The evening will begin at 5:30 p.m. and will provide hors d'oeuvres, food stations, a cash bar and feature a silent auction and shopping with over 30 local vendors.
The Fashion Show begins at 7:30 p.m. and will feature 40 community members who will model the latest fashions from eight local stores.
For more information, click here!
April 6th
Oswego County Historical Society presents: The 31st Annual Not So Silent Auction
The Oswego County Historical Society will host the 31st Annual Not So Silent Auction Fundraiser on Friday, April 6th. From 6 p.m. to 9 p.m. at The American Foundry (246 W. Seneca St. in Oswego). This fundraising event will allow the Oswego County Historical Society to keep the doors of the Richardson-Bates House Museum open.
Tickets to the auction are $20 and can be purchased either in advance or at the door.
For more information, please call the Richardson-Bates House Museum at 315-343-1342.
April 7th
Fulton Community Development Agency presents: 2018 Fulton Area Home Show
The Fulton Community Development Agency presents the 2018 Fulton Home Show! This year's show is scheduled for 10 a.m. - 2 p.m. on April 7 at the War Memorial, located at 609 W Broadway, Fulton. Stop in to learn new and exciting information regarding home improvements and more!
April 14th
Oswego County Opportunities presents: 2018 Bowl-A-Fun!
Hooray for Hollywood! – Bowl A Strike Against Homelessness will support Oswego County Opportunities efforts to help the homeless! This themed event will be held on April 14th at the Lighthouse Lanes in Fulton from 11:30 a.m. – 4:30 p.m. Registration is now open! For more information, visit www.oco.org or contact the Oswego Count Opportunities office at 315-598-4717.
April 30th
Live Local, Shop Local!
This 9-week campaign will run from April 30th to June 30th in an effort to encourage our customers and Oswego County residents to support local businesses and our thriving community! Starting from April 30th, the red Live Local, Shop Local bags can be found in the Monday issue of The Palladium-Times and later in the Wednesday issue of The Valley News, as well as participating local businesses!
Join us in bringing awareness to the importance of shopping locally and supporting our local economy with this campaign!
May 19th
Friends of Oswego County Hospice presents: The 6th Annual Oswego Wing Walk
Join us for the Oswego Wing Walk, presented by Friends of Oswego County Hospice! The proceeds of this event will help support Camp Rainbow of Hope, a bereavement camp for children run by Friends of Oswego County Hospice. Camp Rainbow of Hope is a residential camp experience for Oswego County children who have experienced the loss of a loved one. The event will take place on May 19th from 11 a.m. – 6 p.m.
June 8th
The American Cancer Society presents: Relay For Life of Oswego/Fulton
On Friday June 8th, join our Pathfinder Bank family and our community as we remember loved ones lost to and the survivors of all types of cancer! This event will help raise money to help the American Cancer Society make a difference and kick cancer to the curb! The relay will be held at the Oswego High School track on June 8th.
Follow the link for more information: http://bit.ly/2pf2JZT
July 14th
Jubilee Homes of Syracuse, Inc. 31st Anniversary
On Saturday, July 14th, Jubilee Homes of Syracuse will celebrate their 31st anniversary! Jubilee Homes takes pride in the Syracuse community and their goal is to reduce crime all while providing housing opportunities for low-moderate income families. Join us in celebrating their accomplishments at this event!