Upcoming Events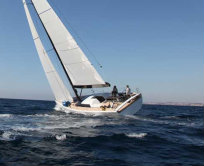 Aug 18th
Bicentennial Canal Theatre Project and Community Event
This year's project will feature an original one-act play by Richard Sivers at 7:00pm. The play is based on historical characters that lived in Oswego in the 1830. For more information, visit Bicentennial Canal Theatre Project's Facebook page.
August 24th
Onondaga Historical Association's 19th Our Glorious Workplaces
This year the celebration will be held at Beak & Skiff Apple Orchards at 6:00pm. Our Glorious Workplaces event showcases how local businesses create and deliver their products or services while emphasizing their historic impact upon the larger community.
October 10th
16th Annual Fire Prevention and Safety Night
The West Monroe Volunteer Fire Department will host its free annual prevention and safety night from 6:00pm- 8:00pm. This is open to families in the area and we hope there is a good turnout!
November 4th
North Syracuse Education Foundation 11th Annual Dinner Gala
This year's gala will be held at the Lakeshore Yacht & Country Club in Cicero at 6:00pm. The event is open to the public with the purchase of an advanced stale ticket, and includes dinner, music/dancing, awards ceremony, silent auction & drawings and an opportunity to network! For tickets and more information please call, (315) 214-9782.