Upcoming Events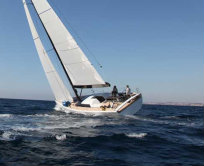 May 1st through June 28th
Live Local, Shop Local Oswego County
Look for the red logoed bags beginning May 1st in your Pall Times and May 3rd in The Valley News! Extra bags will be handed out at participating businesses. Customers are encouraged to bring their bags during this 9 week campaign and earn discounts at participating local retailers. Discounts will be advertised in a group page every Monday and Tuesday in the Pall-Times (5/1 through 6/27) and in the Valley News ( 5/3 through 6/28) and every Saturday in the Oswego County Advertiser (5/1 through 7/1). Along with discounts, there is also a campaign wide drawing to win up to $1,000 worth of gift certificates to local retailers. Get out and shop local today!
May 27th
The Fulton Memorial Day Salute celebrates its 36th Anniversary
This year's theme is "Support of Veterans". Festivities begin at 10:00am located at the Fulton Community Center, 605 West Broadway in Fulton.
Live music will play from 7:30pm-9:30pm followed by fireworks to end the night. For more information, visit www.fultonmemorialdaysalute.com.
June 9th - June 10th
Relay For Life
The American Cancer Society is hosting their annual Relay for Life. Pathfinder Bank has a team and is always looking for more people to join. There are also many other team that you can join to support this great cause.
June 8th
Taste of Success Celebrity Chef Challenge
Wegman's is putting on a Celebrity Chef Challenge to support the Hillside Children's Foundation. For tickets and more information, visit https://www.hillside.com/ways-to-help/give-main-page/give-events/chef/
June 9th & 10th
The 2017 Greater Cicero Chamber Festival
Friday from 5:00 PM to 11:00 PM and Saturday from 11:30 AM to 11:00 PM
Location: Parking lot and grounds behind Sacred Heart Church 8229 Brewerton Road (Route 11) Cicero, NY