Discretionary Extended Overdraft Privilege
Mistakes happen. Whether you forgot to record a transaction or a deposit didn't clear in time, overdrafts can happen too. Pathfinder Bank's Discretionary Extended Overdraft Privilege (EOD) program gives you added protection.
By opting in for full protection, you may save money as well as embarrassment. We may cover the overdraft even on bills that otherwise might not get paid, incurring a late fee in the process.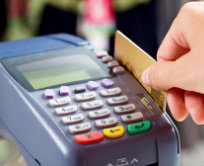 Summary

Discretionary Extended Overdraft Privilege already covers automatic payments, recurring debit payments and checks*

Opt-in for EOD to cover one-time debit card and ATM transactions,* including:

Gas station

Grocery store

Restaurants

Any retail environment

Online payment with debit card

Non-recurring bill payments

$32 fee per overdraft item

Replaces NSF fee and avoids late payment fees

No setup fee

No charge if not used




Call 315-343-0057 if you have any questions.




More information is available on our Discretionary Extended Overdraft Privilege Policy.




Alternative Methods

Pathfinder Bank offers additional overdraft options in addition to our standard EOD policy.




Savings Transfer

You may choose to link your savings account to your checking account for overdraft protection. In this case, an automatic transfer from your savings will cover the overdraft. There is a $10 transfer fee per occurrence for this option. If you do not have enough funds in your savings account, your protection will revert to our standard EOD policy.




Line of Credit

A pre-approved line of credit can be established to provide overdraft protection. There is no charge if it is not used. But upon overdrawing on your account, the line of credit covers the overdraft. An interest rate is applied to the amount borrowed. Once you pay off the principal amount, no more interest is accrued.