Investment Services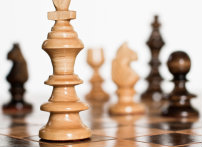 Woven into the American dream is "the pursuit of happiness." While there are a lot of varying paths to happiness, let's face it—a strong financial standing makes it a whole lot easier to get there. Pathfinder Investment Services can help identify risks to your dreams and recommend steps to minimize those risks, and evaluate in an on-going basis.
We utilize a comprehensive, time-proven process to formulate a strategic investment plan. Our interactive approach is responsive to your individual circumstances and aspirations. We follow a clear outline to help you attain your financial objectives.
Mutually defining topics covered and fee structures

Gathering information and discussing goals

Analyzing current situation and developing solutions

Implement mutually agreed upon action steps

Meet regularly to review progress
While we scrutinize portfolios and crunch numbers constantly, at Pathfinder Investment Services, we never lose sight of the ultimate objective: your happiness. There's no asset worth more protection, and that's our guiding philosophy.
Personal Client Services Offered
College Funding / 529 Plans – How to save and invest for future education expenses.
Retirement Asset Accumulation – How to save money for use during retirement.
Retirement Income Planning – How to avoid running out of money during retirement.
Rolling Over a Retirement Plan – How to avoid taxation of employer retirement distribution and invest to maximize efficiency for your future.
Portfolio Allocation Strategies – How to position your assets to maximize efficiency for your goals.
Life and Disability Income Insurance Needs Analysis – How much coverage, and what type do you need to protect your family and assets.
Long-Term Care Insurance – How to protect your assets from nursing home or home healthcare costs.
Beneficiary Review – Ensuring all insurance investments, and savings are properly titled for efficient distribution to your loved ones at your passing.
Products Available
Mutual Funds – We provide access to over 6,000 leading mutual funds to our clients.
Fixed and Variable Annuities – We utilize a full array of products, including fixed annuities and variable annuities (with many living and death benefits), from over 60 leading annuity providers.
Life Insurance – We use a full complement of products—including Term Life, Whole Life, Universal Life, and Variable Life—from more than 30 different companies.
Long-Term Care Insurance – We use a host of products including partnership and traditional, from all six companies authorized to issue partnership plans in New York State.
Disability Income Insurance – We use many products to provide disability income—including benefits for two years, five years, or until age 65—from five different carriers.
529 College Savings Plans – We currently use over 30 different 529 providers in client accounts.
403(b) and TSA Plans – We use numerous mutual fund and annuity providers for non-profit retirement accounts.
Fee Structures Available
Commission Only – Mutual Funds or annuities with front end or deferred sales charges; Individual Stocks and Bonds; Unit Investment Trusts; Exchange Traded Funds; Closed End Funds; Real Estate Investment Trusts; and Limited Partnerships are all available with traditional brokerage Commission costs.
Fee Based Advisory Services
Fee based services are available as part of our Registered Investment advisor program through our broker dealer, Cadaret Grant.
The Investment Management System (TIMS) offers investors and advisors an opportunity to develop a personalized portfolio strategy. TIMS accounts provide access to over 6,000 No-load Mutual Funds; Individual Stocks (S&P 500 and Nasdaq 100 members) & Bonds; ETF's; UIT's, and Close end funds with no transaction costs. Account holders are charged a fee for services, as a percentage of assets under management.
We also provide access to 16 different fee based, third party money Management programs through leading national providers.
Fee Based Financial Planning Services are available in the following areas:
Retirement Planning (with a focus on both pre-retirement accumulation and post retirement income distribution); College Funding; Wealth Transfer; Protection Planning; College Funding; Debt Reduction; Estate Planning; and Portfolio(s) Allocation.
Gain added peace of mind knowing Pathfinder Investment Services develops your strategy free from the pressures of proprietary products or quotas. This ensures our plan of actions is based solely on your needs. To provide our clients access to leading investment and insurance solutions, we utilize Cadaret, Grant, and Co. Inc., who is one of the nation's largest truly independent broker dealers.
NOT FDIC INSURED * NO BANK GUARANTEE * MAY LOSE VALUE
Securities offered through Cadaret, Grant, & Co., Inc, MEMBER FINRA / SIPC. Insurance products offered through Finger Lakes Investments Corporation (FLIC). Cadaret, Grant, & Co. and FLIC are not affiliated with Pathfinder Bank, its affiliates, divisions, or subsidiaries. Cadaret, Grant, & Co. and FLIC are not affiliated with Pathfinder Bank, its affiliates, divisions, or subsidiaries. Cadaret Grant & Co., FLIC, and Pathfinder Bank are separate entities. OSJ office: FLIC 65-A Monroe Ave, Pittsford, NY 14534. (585) 389-0326.
Securities registered in the following states: Arizona, California, Connecticut, Florida, Massachusetts, New Jersey, New York, New Mexico, North Carolina, Pennsylvania, & Tennessee.
Check the background of our investment professionals on FINRA's BrokerCheck.