eRewards by Pathfinder Bank Business Debit Card
A complimentary Visa® debit card gives your business the fastest, easiest way to make purchases worldwide. Most banks deem that good enough and call it a day. Thankfully, we're not most banks.
Our eRewards by Pathfinder program Bank earns you huge rewards just for making purchases you would already be making. Redeem eRewards by Pathfinder Bank points for travel, merchandise, and more.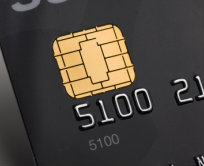 Summary

Free Visa debit card accepted worldwide

Simplify expense tracking

Detailed spending reports

Valuable rewards program:

Earn 1 point for every $2 in signature-based purchases

Earn additional points at participating in-store and online retailers

Redeem points for millions of items

Funds deducted directly from checking account

No finance charges or fees

Easier and safer than cash or check

Also use for ATM withdrawals ATM Security

Register your card for eRewards today at UChooseRewards.com.