Upcoming Events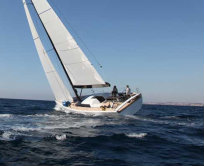 September 23rd, 24th, & 25th
Central Square Lioness Club Apple Festival
For a detailed schedule of events, please visit www.centralsquareapplefestival.com.
September 24th
Oswego County's 6th annual "Stride to SAVE Lives" at SUNY Oswego
Depression is a treatable medical illness marked by changes in mood, thoughts, energy and behavior that affects more than 23 million adult Americans each year. It is the most common serious brain disease in the United States. SAVE's mission is to prevent suicide through public awareness and education, reduce stigma, and serve as a resource for those touched by suicide. For event details and registration, click here.
September 30th
Pregnancy Care Center of Oswego County's 2nd Annual Run/Walk for Life 5K
For more information on the event and how to participate, visit www.oswegopregnancy.org.
October 5th
Syracuse Academy of Science hosts its first Annual Fundraiser "Science Meets Jazz" Featuring #1 Billboard jazz Artist Marcus Anderson
The event will be located at 200 West High Terrance in Syracuse, NY on Wednesday, October 5th, 2016 at 5:30pm.The proceeds from Jazz Meets Science will fund Syracuse Academy of Science's STEM, Science and Robotics programs. SASCS services over 900 students, and it continues to have a growing waiting list. SAS wants to afford its students as many opportunities as possible in STEM programs. Throughout the school year SAS students participate in science fairs and local competitions: Math Olympiad, Science Olympiad, Math Counts, as well as the ongoing Robotics program, which SAS students placed 1st in. Click here for more information.
October 6th
You Can't Fail Conference
A one of a kind conference designed to provide a quality leadership development experience for professional women of color. Features workshops, educational presentations, networking opportunities and more. For more information visit www.youcantfailinc.org.
October 22nd
WCNY Presents Taste of Fame 2016
Join WCNY for a delightful evening of food, wine, and storytelling with hosts Gabriele Corcos and Debi Mazar, stars of the popular cooking show "Extra Virgin", and owners of Brooklyn's Tuscan Gun restaurant. Nick Stellino returns as Master of Ceremonies. Guests will enjoy an open bar cocktail hour, four-course feast featuring Corcos's own recipes, and a silent auction. Guests can also be a part of the recording of WCNY's new Taste of Fame television show, coming in 2017. Limited seating is available for a live and intimate TV recording event at WCNY's studios, complete with champagne welcome. For ticket information, click here.
November 19th
100 Black Men of Syracuse Host Their 9th Annual Fundraising Banquet -- "Fathers Matter: A Celebration of Fatherhood"
This event is the organization's primary fund-raising event, with this year's theme showcasing the fathers in our community who counter stereotypes and lead by example through the care they provide their children and families. The program begins at 6:30 p.m. Saturday, Nov. 19, 2016 at The Oncenter street-level ballroom in downtown Syracuse, with doors opening at 5:30 p.m. Come early for the networking social hour. Then, stay and enjoy the rest of the evening with us while celebrating fatherhood and supporting the work that 100 Black Men of Syracuse do for our youth and community all year round. For more details including ticket information, click here.