Upcoming Events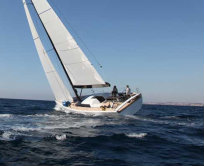 February 5th & 6th
The Oswego High School Music Department presents their 2016 Musical, DAMN YANKEES in the Robinson-Faust Theater at OHS
Both Friday and Saturday's showings begin at 7:30 P.M. Oswego High School offers their audience a "taste of broadway" in this year's production with a 7 Tony Award winning musical. For ticket information call the OHS Chorus Orchestra Development Association (CODA) at 315-341-2270.
February 6th
Warm Up Oswego presents the 11th annual "Fire and Ice Festival" at Elim Grace Church
Melt away the "winter-blues" throughout the day in downtown Oswego. The festival includes a Hot 2 Trot Fun Walk/Run, crazy team sled races, live music & performances, a treasure hunt in the snow, a downtown hot scavenger hunt, food and vendors, arts and crafts, chili/chowder cook off, and the 2nd Annual Fireball. For more event information visit the Elim Grace website.
February 10th
The 18th annual Syracuse Auto Dealers Association Charity Preview
This is a black tie optional event held in the Syracuse Oncenter from 6:30 P.M – 10:00 P.M. Attendees are able to preview the newest cars and trucks on the market while supporting the Central New York Make A Wish foundation. Tickets are $125 each and if purchased through Make A Wish Central New York, the full amount becomes a donation. For more information call 315-475-9474 or visit cnywish.org.
February 12th
The Child Advocacy Center (CAC) of Oswego County hosts their 5th annual Chicken Wing Fest as part of the "BE THE END" Campaign
Come join the fun Feb 12th at 6pm at the LOCC for CAC Wingfest 2016. Featured restaurants will offer samples of their signature chicken wings as they compete for the CAC's Blue Ribbon Award for the best chicken wing. Local restaurants will compete for the best chicken wings in Oswego County, those include: Malone Irish Hideaway, GS Steamers, Garafalos, Jimmie James BBQ, Greene's Ale House, GJP Oswego, Canale's, Kristen's Kitchen, Bistro 197, Pressbox, and Alex's on the Water. For ticket and event information visit the CAC Oswego Wing Fest page.
March 19th
2016 Scripps National Spelling Bee, 26th Annual Regional Final
The event will take place at 10:00am at the Ralph M. Faust Theater for the Performing Arts at Oswego High School.
April 8th
29th Annual NOT SO SILENT AUCTION
The Oswego County Historical Society hosts its 29th Annual NOT SO SILENT AUCTION to benefit the Richardson-Bates House Museum.The event will be held at the Best Western Captains Quarters Hotel and Conference Center in Oswego from 6:00pm to 8:30pm.
April 30th
The Jim and Julie Boeheim Foundation present the 17th Annual Basket Ball at the Turning Stone Resort and Casino
Plan on a night filled with lively entertainment, gourmet food and cocktails, a VIP reception, live and silent auctions, and dancing to the sounds of the band Prime Time. To register for this event, please visit www.boeheimfoundation.org.
May 2nd Through July 2nd
Live Local, Shop Local Oswego County
Look for the red logoed bags beginning May 2nd in your Pall Times and May 4th in The Valley News! Extra bags will be handed out at participating businesses. Customers are encouraged to bring their bags during this 9 week campaign and earn discounts at participating local retailers. Discounts will be advertised in a group page every Monday and Tuesday in the Pall-Times (5/2 through 6/27) and in the Valley News ( 5/4 through 6/29) and every Saturday in the Oswego County Advertiser (5/7 through 7/2). Along with discounts, there is also a campaign wide drawing to win up to $1,000 worth of gift certificates to local retailers. Get out and shop local today!
May 7th & 8th
Chittenango Lions Club presents the 38th Annual Lions Walleye Derby on Oneida Lake
The event draws participants from all over New York. It is $15 to enter. In previous years over $10,000 in cash and merchandise were awarded. For more information and registration for the derby call (315) 427-3670 or (315) 699-3187 or visit the Chittenango Lions Club website.