Upcoming Events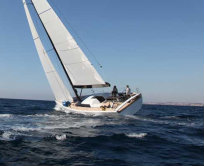 January 31st
The Oswego Lions Club hosts it's 18th Annual Comedy Night featuring Moody McCarthy at the American Foundry
Doors open at 7:00pm, show starts at 8:00pm. Pizza and a cash bar will be available, tables are limited. For contact information regarding tickets, click here.
February 4th, 11th, & 18th
Free Skate Night at Clinton Square Sponsored by Pathfinder Bank
Free Skate Nights will run, weather permitting, from 5:00pm until 8:00pm on Wednesday nights at Clinton Square in downtown Syracuse.
February 6th
Join the Child Advocacy Center of Oswego County for the 4th Annual Chicken Wing Fest!
The event kicks off at 6pm at the Lake Ontario Conference Center for the 4th Annual CAC Chicken Wing and Micro-Brew Fest. Special attitude adjustment hour from 5 to 6pm! Featured restaurants will offer samples of their signature chicken wings as they compete for the CAC's Blue Ribbon Award for the best chicken wing. Additionally, samples will be available for a wide selection of micro-brews courtesy of Eagle Beverage of Oswego. For more information, visit oswegowingfest.com.
February 7th
10th Annual Warm Up Oswego Festival
Local artists will entertain all day at the Civic Plaza with music and theater performances and more! Inside King Arthur's Suites, there will be children's performances, arts and crafts, vendors, Karate workshops, warm and spicy food vendors, and activities for all ages. For more information, visit warmuposwegofestival.com!