Upcoming Events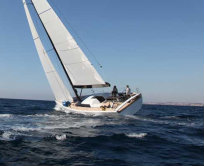 June, July, & August
Fulton Parks & Recreation Summer Concert Series
Local artists and the Fulton Community Band will play free concerts at Canal Landing Gazebo and Bullhead Point Pavilion starting at the end of June and going through the month of August. Click here for a full schedule of events.
July & August
The Central Square Concert in the Park Series
During the months of July and August, Project Bloom will be sponsoring the Central Square. For dates and time, click here.
July & August
2016 Music at the Park-Farmers Market
Located in the Village of Lacona.
July 14th, 15th, & 16th
Mexico Volunteer Fire Department hosts its annual Mexico Fireman's Field Days
Mexico Fire Department Firemen's Field which is located right behind the fire station at 3284 Main St. in Mexico will be open starting at 5pm on Thursday, Friday and Saturday from Noon till 5pm. It will reopen again at 6pm until midnight Saturday. Stop down for some great food, rides, and family fun!
July 28th, 29th, 30th, & 31st
Oswego Harborfest
For a schedule of events, visit oswegoharborfest.com!
August 6th
Kids'N'Trucks 2016
Friends of Camp Hollis will once again be hosting this event at the Scriba Town Fire Department parking lot from 10:00 AM-2:00 PM. This event will showcase everything from race cars to fire trucks to large construction vehicles. All proceeds from the event help provide scholarships to families to cover camper fees.
August 10th, 11th, 12th, 13th, & 14th
2016 Oswego County Fair
The 159th anniversary of the Oswego County Fair! Free admission and parking. New exciting rides, food and safe family fun. For more information visit oswegocountyfair.com.
August 12th, 13th, &14th
2016 Syracuse-Cicero Gus Macker Outdoor Basketball Festival
America's largest outdoor 3-on-3 basketball tournament is coming to Cicero-North Syracuse High School's parking lot. A family friendly event for all ages! For more information visit www.macker.com.
August 20th
Oswego YMCA Dragon Boat Festival
Funds raised support Oswego YMCA Health Kids Programming. Racing will be at Breitbeck Park on Lake Ontario in Oswego beginning at 9am. Teams of 20 paddlers, a drummer and steerer race in authentic Hong Kong-style, 40-foot-long dragon boats on a 200m course. Specatator admission is free, teams will be charged to compete. Check out oswegoymcadragonboatfestival.com for more information.