Upcoming Events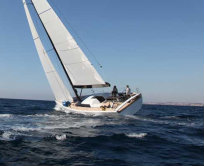 May 28th
The Fulton Memorial Day Salute celebrates its 35th Anniversary
This year's theme is "Support of Veterans". Festivities begin at 10:00am located at the Fulton Community Center, 605 West Broadway in Fulton. Live music will play from 7:30pm-9:30pm followed by fireworks to end the night. For more information, visit www.fultonmemorialdaysalute.com.
June 10th & 11th
The Greater Cicero Chamber of Commerce and Drivers Village present The Cicero Community Festival.
The festival is located at 8229 Brewerton Road in Cicero (behind Sacred Heart Church). Stop by the Pathfinder Bank booth on Saturday for some fun giveaways!
Friday, June 10th, 5pm to 11pm, Saturday, June 11th, 11:30pm to 11pm. For further information visit www.cicerofestival.com.
June 10th & 11th
Relay for Life of Oswego/Fulton at the Oswego High School Athletic Field
The event will begin at 6:45pm on June 12th and run until 6:00am the following day. Relay For Life of Oswego is a great place to take action and make noise. The American Cancer Society Relay For Life movement symbolizes hope and our shared goal to end a disease that threatens the lives of so many people we love. Please help Pathfinder Bank in our fight against cancer by making at donation at www.relayforlife.org. Search Pathfinder Bank under "Support a Participant or Team"!
June 16th
Everson Museum of Art Annual Summer Picnic Honoring Laurence Bousquet
The Everson Summer Picnic honors those who have been pillars of the community and have shaped Central New York through their gifts of leadership and strong conviction that art and creative expression enhance our quality of life. This annual event features an open bar, festive fare and the presentation of the Everson Medal and Volunteer Awards in the stunning setting of the Plaza in view of the Everson Museum. Tickets are $200 and are available here.
June 18th
17th Annual Oswego County Hospice Cup Regatta at the Oswego Yacht Club
Sailor breakfast and registration will be from 7:00 am to 8:30 am. A boat race at the Oswego Yacht Club will begin 10am. Visit www.friendsofhospice.com for updated information.