Upcoming Events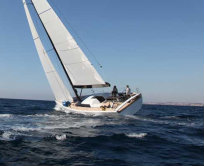 June 6th - August 23rd
Pathfinder Bank Presents "Handmade: The Art of Susan Roth" at the Everson Museum of Art
Handmade presents four decades of the work of Susan Roth. Stunning, large scale paintings that challenge the idea of "two-dimensional," and new works in steel with pigment applied by power-coating. Roth seeks what is timeless and best in painting, along paths to painting's renewal. For more information, visit www.everson.org.
July 23rd, 24th, 25th, & 26th
Oswego Harborfest
For details, visit www.oswegoharborfest.com!
July 24th, 25th, & 26th
2015 Northeast Jazz & Wine Festival
The Northeast Jazz & Wine Festival is an international, three-day, FREE event combining fine music with fine wines in Downtown Syracuse. It includes 27 hours of first-class jazz and blues performances, wine pavilions, and a new event called "Blues Sunday" Blues Festival, which has a "Budweiser Beer Garden". For more information, visit www.cnyJAZZ.org.
June 30th, July 7th, 21st, August 4th
Cicero Chamber Concerts (Formerly Concerts in the Park)
The concert series will be taking place from 6:00 pm to 8:00 pm on the grounds at Sacred Heart Church (Route 11, Cicero). Admission is free. Food and beverages will be available.
July 31st
Oswego Opera Theater Presents "Some Enchanted Evening"
The show will be hosted at The American Foundry with hors d'oeuvres and a cash bar starting at 7:00 pm. The show begins at 8:00 pm. Tickets may be purchased by calling (315) 529-3286. Leave a message and you will get a returned phone call.
August 1st
Oswego Speedway: $1,500 to Win Mr. Pathfinder Bank SBS
Pits open at 2:00pm, practice/stands open at 4:00pm, and the racing begins at 6:30pm. General admission tickets are $20. For additional information please visit www.oswegospeedway.com.
August 7th
Mr. Habitat
Syracuse Habitat for Humanity is presenting the 2015 Mr. Habitat Live Auction to benefit the Woman Build program. Men from the community compete to raise the most money for Syracuse Habitat, and the man who raises the most is crowned Mr. Habitat. This event will be held from 6:00pm-10:00pm at the Landmark Theatre. For more information on this event, visit www.syracusehabitat.org
August 8th
Friends of Camp Hollis, Inc. hosts Kids'N'Trucks
This annual event will be showcasing everything from race cars to fire trucks to large construction vehicles for kids to get "up close and personal" with. Kids'N'Trucks will be held at Scriba Town Fire Department parking lot from 10:00 AM- 2:00 PM. There is a small cost to attend the event. All proceeds will help provide scholarships for families to help pay camp fees.