Upcoming Events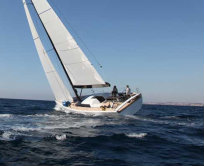 July 24th, 25th, 26th, & 27th
Harborfest 2014!
Visit www.oswegoharborfest.com for festival details.
August 9th
Friends of Camp Hollis, Inc. hosts Kids'N'Trucks
This annual event will be held on Saturday, August 9th from 10 a.m. until 2 p.m. at the Romney Fieldhouse Parking Lot, Route 104W, Oswego. It allows children the chance to get "up close and personal" with vehicles of all types. Children climb, explore, and honk horns in Fire Trucks, Dump Trucks, Garbage Trucks, Race Cars, Tow Trucks, Military Vehicles, and more! There is a small cost to attend the event. All proceeds go towards helping children attend camp.
August 16th
The Victor Orlando Woolson Foundation, Inc. hosts the Substance Awareness Family Education Fair
The event will be held from 12:00pm-5:00pm at the VFW in Mexico (5930 Scenic Ave). The S.A.F.E Fair is family friendly and will include food, raffles, music, entertainment, and education. Dinner tickets are $10 each.