Upcoming Events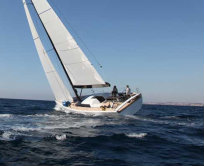 November 12th through January 4th
Lights on the Lake at Onondaga Lake Parkway- Saturday Nights Sponsored by Pathfinder Bank!
Open nightly from 5:00 pm - 10:00 pm (except on New Years Eve) For more information visit lightsonthelake.com.
January 2nd & 3rd
Pathfinder Bank Oswego State Hockey Classic at the Marano Campus Center Ice Arena at SUNY Oswego
Come Tailgate in the Campus Center Food Court with Pathfinder Bank from 5:30pm-7pm on Friday, January 2nd! There will be FREE food and prizes to get you fueled up to cheer on the Oswego State Lakers as they face the Tufts University at 7pm. For a full tournament schedule and ticket information visit the Oswego State Men's Ice Hockey page.
January 31st
The Oswego Lions Club hosts it's 18th Annual Comedy Night featuring Moody McCarthy at the American Foundry
Doors open at 7:00pm, show starts at 8:00pm. Pizza and a cash bar will be available, tables are limited. For contact information regarding tickets, click here.
February 4th, 11th, & 18th
Free Skate Night at Clinton Square Sponsored by Pathfinder Bank
Free Skate Nights will run, weather permitting, from 5:00pm until 8:00pm on Wednesday nights at Clinton Square in downtown Syracuse.