Upcoming Events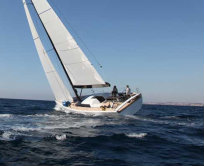 June, July, & August
Fulton Parks & Recreation Summer Concert Series
Local artists and the Fulton Community Band will play free concerts at Canal Landing Gazebo and Bullhead Point Pavilion starting at the end of June and going through the month of August. Click here for a full schedule of events.
July & August
The Central Square Concert in the Park Series
During the months of July and August, Project Bloom will be sponsoring the Central Square. For dates and time, click here.
July & August
2016 Music at the Park-Farmers Market
Located in the Village of Lacona.
September 30th
Pregnancy Care Center of Oswego County's 2nd Annual Run/Walk for Life 5K
For more information on the event and how to participate, visit www.oswegopregnancy.org.