Upcoming Events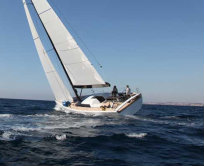 April 30th
The Jim and Julie Boeheim Foundation present the 17th Annual Basket Ball at the Turning Stone Resort and Casino
Plan on a night filled with lively entertainment, gourmet food and cocktails, a VIP reception, live and silent auctions, and dancing to the sounds of the band Prime Time. To register for this event, please visit www.boeheimfoundation.org.
May 2nd Through July 2nd
Live Local, Shop Local Oswego County
Look for the red logoed bags beginning May 2nd in your Pall Times and May 4th in The Valley News! Extra bags will be handed out at participating businesses. Customers are encouraged to bring their bags during this 9 week campaign and earn discounts at participating local retailers. Discounts will be advertised in a group page every Monday and Tuesday in the Pall-Times (5/2 through 6/27) and in the Valley News ( 5/4 through 6/29) and every Saturday in the Oswego County Advertiser (5/7 through 7/2). Along with discounts, there is also a campaign wide drawing to win up to $1,000 worth of gift certificates to local retailers. Get out and shop local today!
May 7th
Oswego Community Christian School Banquet and Silent Auction
The dinner will be catered by Aunt Mary's Catering and the cost is $20 per person. Tickets can be purchased at 400 E. Albany St. Call 315.342.9322.
Dinner will be followed by a silent auction.
May 7th & 8th
Chittenango Lions Club presents the 38th Annual Lions Walleye Derby on Oneida Lake
The event draws participants from all over New York. It is $15 to enter. In previous years over $10,000 in cash and merchandise were awarded. For more information and registration for the derby call (315) 427-3670 or (315) 699-3187 or visit the Chittenango Lions Club website.
May 17th
"The Shrine Circus" at the Fulton War Memorial Arena
With three rings of affordable family fun, "The Shrine Circus" will thrill fans of all ages. Come see the death-defying aerial acts, animal attractions including tigers and elephants. In addition to the performing acts, kids will have the unique opportunity to ride and pet different types of animals. Performances will be at 4:30pm & 7:30pm.
May 21st
Cystic Fibrosis Foundation Great Strides Walk
Great Strides provides a great opportunity for people within the community to get involved in a great cause. Participants can form walk teams at their workplace, through their clubs and organizations, or with friends and family. Walk day is a fun, family-oriented event with a healthy 5k walk, children's activities at the Pathfinder Bank Kids Corner, food, and festivities that participants look forward to year after year. Click here to learn more.
May 28th
The Fulton Memorial Day Salute celebrates its 35th Anniversary
This year's theme is "Support of Veterans". Festivities begin at 10:00am located at the Fulton Community Center, 605 West Broadway in Fulton. Live music will play from 7:30pm-9:30pm followed by fireworks to end the night. For more information, visit www.fultonmemorialdaysalute.com.
June 10th & 11th
The Greater Cicero Chamer of Commerce and Drivers Village present The Cicero Community Festival.
The festival is located at 8229 Brewerton Road in Cicero (behind Sacred Heart Church). Stop by the Pathfinder Bank booth on Saturday for some fun giveaways!
Friday, June 10th, 5pm to 11pm, Saturday, June 11th, 11:30pm to 11pm. For further information visit www.cicerofestival.com.
June 10th & 11th
Relay for Life of Oswego/Fulton at the Oswego High School Athletic Field
The event will begin at 6:45pm on June 12th and run until 6:00am the following day. Relay For Life of Oswego is a great place to take action and make noise. The American Cancer Society Relay For Life movement symbolizes hope and our shared goal to end a disease that threatens the lives of so many people we love. Please help Pathfinder Bank in our fight against cancer by making at donation at www.relayforlife.org. Search Pathfinder Bank under "Support a Participant or Team"!
June 18th
17th Annual Oswego County Hospice Cup Regatta at the Oswego Yacht Club
Sailor breakfast and registration will be from 7:00 am to 8:30 am. A boat race at the Oswego Yacht Club will begin 10am. Visit www.friendsofhospice.com for updated information.