Upcoming Events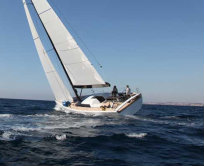 September 3rd
Pathfinder Bank Presents Jazz in the City
Jazz in the City will take place from 5:30pm until 8:30pm in Perseverance Park at the corner of Salina and Fayette Street in Downtown Syracuse. Kicking off the entertainment schedule in the plaza is NOTEified, the extremely talented youth combo that serves as youth ambassadors of CNY Jazz scholastic programs. On the park stage, the community line dance group, the "KC Cuse Line Dancers" will demonstrate and give free lessons.Then from 6:30 to 8:30p.m., the acclaimed "Donna Alford JASSBand" will perform two sets of classic RnB, soul and contemporary hits.The event is free and open to the public. All are encouraged to visit the vendors, including the exclusive food and beverages vendor Recess Coffee, along with CNY Artists, Modern Pop Culture, the Landmark Theatre, Show-Offs, Bersani Gallery, Accents of Armory Square, the Downtown Committee and the Syracuse Convention & Visitors Bureau. Patrons should bring lawn chairs and umbrellas. No coolers or pets are allowed.
September 13th
The Oswego Lions Club Presents the 8th Annual "Cow Chip Bingo" with Classic Car Show
The event begins at noon and takes place at Lighthouse Lanes in Oswego. Along with bingo, there is also Lighthouse Lane's "World Famous Chicken BBQ" for sale. Presale tickets are $8 (pick up by 3pm) and $10 the day of the event. For contact information, please visit the Oswego Lions Club website.
September 13th
2nd Annual Syracuse Model Neighborhood Facility, Inc. Fundraiser
An evening of great food, drink, silent auctions and networking.The event starts at 6:00pm and runs until 10:00pm at King & King Architects on 358 West Jefferson Street in Syracuse. Tickets are $100 a piece-your donation will continue the great work of Syracuse Model Neighborhood Facility. For ticket information, please contact Jenny Penningston at (315) 671-5802 or jpenningston@swccsyr.org.
September 20th & 21st
Crank It Up! Antique Tractor & Engine Show
The Crank It Up! Antique Tractor & Engine Show is celebrating its 9th year! This event is great for the whole family filled with antique tractor pulls, kids games, corn mazes, classic cars, square dancing, craft vendors, and more! To see a list of events, please visit www.crankituptractorshow.com.
September 26th, 27th, & 28th
Lioness Club of Central Square Apple Festival
The Apple Festival is located at the Brewerton Speedway (154 US Route 11) in Central Square. Festival hours are Friday from 6:00 to 10:00pm (rides and food only), Saturday from 9:00am to 6:00pm, and Sunday from 9:00am to 5:00pm. For a list of events, directions, and pricing-please visit www.centralsquareapplefestival.com.