Upcoming Events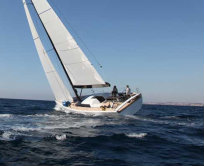 June 16th
Everson Museum of Art Annual Summer Picnic Honoring Laurence Bousquet
The Everson Summer Picnic honors those who have been pillars of the community and have shaped Central New York through their gifts of leadership and strong conviction that art and creative expression enhance our quality of life. This annual event features an open bar, festive fare and the presentation of the Everson Medal and Volunteer Awards in the stunning setting of the Plaza in view of the Everson Museum. Tickets are $200 and are available here.
June 18th
17th Annual Oswego County Hospice Cup Regatta at the Oswego Yacht Club
Sailor breakfast and registration will be from 7:00 am to 8:30 am. A boat race at the Oswego Yacht Club will begin 10am. Visit www.friendsofhospice.com for updated information.