Upcoming Events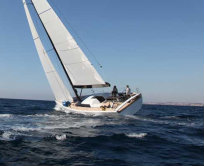 October 22nd
WCNY Presents Taste of Fame 2016
Join WCNY for a delightful evening of food, wine, and storytelling with hosts Gabriele Corcos and Debi Mazar, stars of the popular cooking show "Extra Virgin", and owners of Brooklyn's Tuscan Gun restaurant. Nick Stellino returns as Master of Ceremonies. Guests will enjoy an open bar cocktail hour, four-course feast featuring Corcos's own recipes, and a silent auction. Guests can also be a part of the recording of WCNY's new Taste of Fame television show, coming in 2017. Limited seating is available for a live and intimate TV recording event at WCNY's studios, complete with champagne welcome. For ticket information, click here.
October 28th
Pathfinder Bank's Central Square Office Hosts a Free Fall Festival
Stop by between noon and 4:00 pm to enjoy a fun bounce house, free food and drinks, and chances to win prizes ranging from FitBits to a package of 4 tickets to watch SU vs NC State play on November 12th. For more information, view our flyer.
November 19th
100 Black Men of Syracuse Host Their 9th Annual Fundraising Banquet -- "Fathers Matter: A Celebration of Fatherhood"
This event is the organization's primary fund-raising event, with this year's theme showcasing the fathers in our community who counter stereotypes and lead by example through the care they provide their children and families. The program begins at 6:30 p.m. Saturday, Nov. 19, 2016 at The Oncenter street-level ballroom in downtown Syracuse, with doors opening at 5:30 p.m. Come early for the networking social hour. Then, stay and enjoy the rest of the evening with us while celebrating fatherhood and supporting the work that 100 Black Men of Syracuse do for our youth and community all year round. For more details including ticket information, click here.