Upcoming Events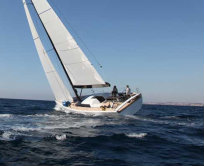 November 19-January 12
Lights on the Lake at Onondaga Lake Parkway- Saturday Nights Sponsored by Pathfinder Bank!
Open nightly from 5:00 pm - 10:00 pm (except on New Years Eve) For more information: Lights on the Lake
December
6,7, 8 & 13, 14, 15
Oswego Players presents "A Christmas Carol" adapted to the stage by Romulus Linney directed by Inez Parker
8:00 pm curtain - 2:00 pm curtain Sunday matinee - For ticket info: Oswego Players
December
7
Vera House hosts the 2013 "New Beginnings" Gala at the OnCenter-Gourmet Dining. Entertainment.Silent Auction.
6:00pm cocktail hour & silent auction, 7:00pm dinner and program. For ticket info: Vera House
December
14
100 Black Men of Syracuse hosts it's 6th Anniversary Celebration Banquet at the OnCenter
Program/Dinner 6:00pm to 8:00pm, Entertainment starts at 8:00pm-For ticket info: 100 Black Men of Syracuse