Upcoming Events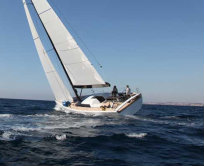 April 24th
Cork Hunger- A Wine Auction to Benefit the Food Bank of Central New York
Enjoy cocktails in SKY Armory's brand new venue while bidding on some of your favorite regional and international wines during a silent auction from 6-8pm. Then enjoy a multi-course dinner with wine pairing and live auction from 8-11pm. For ticket information, visit foodbankofcny.org.
April 25th
The Jim and Julie Boeheim Foundation present the 16th Annual Basket Ball at the Turning Stone Resort and Casino
Plan on a night filled with lively entertainment, gourmet food and cocktails, a VIP reception, live and silent auctions, and dancing to the sounds of the band Prime Time. To register for this event, please visit www.boeheimfoundation.org.
April 25th
AMVETS Post 370 is hosting, "Mexico Idol", a Karaoke Singing Contest at the VFW on Scenic Ave. in Mexico, NY
The event starts at 7:00pm. Tickets are $5.00 and can be purchased pre-sale at the VFW or at the door on the night of the event.
May 4th - July 1st
Live Local, Shop Local Oswego County
Look for the red logoed bags begginging May 4th in your Pall Times and Valley News! Extra bags will be handed out at participating businesses. Customers are encouraged to bring their bags during this 8 week campaign and earn discounts at participating local retailers. Discounts will be advertised in a group page every Monday and Tuesday in the Pall-Times (5/4 through 6/30) and in the Valley News ( 5/6 through 7/1) and every Saturday in the Oswego County Advertiser (5/6 through 6/27). Along with discounts, there is also a campaign wide drawing to win up to $1,000 worth of gift certificates to local retailers. Get out and shop local today!
May 9th
The Syracuse Alumnae Chapter of Delta Sigma Theta Sorority, Inc. and The Delta Torch Foundation will host the 40th Annual May Week Scholarship and Awards Celebration
The event will begin at 10:00am at the DoubleTree Hotel in East Syracuse, NY. For more information, visit syracusealumnaedst.org.
May 15th
Kiwanis Club Foundation of Oswego New York, Inc. is hosting its 13th Annual Captain & Crew Open Golf Tournament at the Battle Island State Park Golf Course
The event begins at 7:00am with coffee and doughnuts followed by an 8:00am Shot-Gun start (18 holes). There will also be a 12:00pm dinner and awards program at The Bride Manor. For registration information, please call Bruce Whitney at (315) 343-2615 or Edward Kazarian at (315) 342-3111.
May 23rd
The Fulton Memorial Day Salute celebrates its 34th Anniversary
This year's theme is "Showing Gratitude to Our Veterans". Festivities begin at 10:00am located at the Fulton Community Center, 605 West Broadway in Fulton.The Billionaires will play from 7:30pm-9:30pm followed by fireworks to end the night. For more information, visit fultonmemorialdaysalute.com.
May 28th, 29th, & 30th
Lacona Firemen's Field Days Celebrates its 130th Year of Fire Service
Rides, Food, Fun, Clams, BBQ, in support of the Lacona Fire Dept. The fireworks display is slated for dusk on the 29th, with a rain date of the 30th.
June 12th & 13th
Relay for Life of Oswego will be held at the Oswego High School Athletic Field
The event will begin at 6:45pm on June 12th and run until 6:00am the following day. Relay For Life of Oswego is a great place to take action and make noise. The American Cancer Society Relay For Life movement symbolizes hope and our shared goal to end a disease that threatens the lives of so many people we love. Please help Pathfinder Bank in our fight against cancer by making at donation at www.relayforlife.org. Search Pathfinder Bank under "Support a Participant or Team"!