Upcoming Events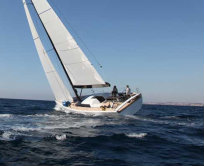 March 29th
2014 Scripps National Spelling Bee, Regional Round.
The event will take place at 10:00am at the Ralph M. Faust Theater for the Performing Arts at Oswego High School.
March 30th
The American Red Cross of Central New York is hosting the 28th Great Chefs Dinner
The event will start at 4 p.m. at the Skaneateles Country Club, for ticket information please visit the Red Cross.
April 4th, 5th, & 6th
Friends of Fort Ontario and the Sackets Harbor Battlefield Alliance host The Oswego War of 1812 Symposium
Symposium will take place at the Lake Ontario Event and Conference Center in Oswego. For more information regarding ticket prices and event times, please visit Friends of Fort Ontario.
April 10th
Food Bank of Central New York hosts SavorSyracuse, a Premier Gourmet Tasting Gala
The event will take place from 6:00pm to 8:30pm at the Holiday Inn on Electronics Parkway. For more information, please visit foodbankcny.org.