Upcoming Events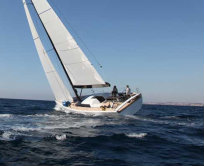 May 4th - July 1st
Live Local, Shop Local Oswego County
Look for the red logoed bags begginging May 4th in your Pall Times and Valley News! Extra bags will be handed out at participating businesses. Customers are encouraged to bring their bags during this 8 week campaign and earn discounts at participating local retailers. Discounts will be advertised in a group page every Monday and Tuesday in the Pall-Times (5/4 through 6/30) and in the Valley News ( 5/6 through 7/1) and every Saturday in the Oswego County Advertiser (5/6 through 6/27). Along with discounts, there is also a campaign wide drawing to win up to $1,000 worth of gift certificates to local retailers. Get out and shop local today!
May 23rd
The Fulton Memorial Day Salute celebrates its 34th Anniversary
This year's theme is "Showing Gratitude to Our Veterans". Festivities begin at 10:00am located at the Fulton Community Center, 605 West Broadway in Fulton.The Billionaires will play from 7:30pm-9:30pm followed by fireworks to end the night. For more information, visit fultonmemorialdaysalute.com.
May 27th
The Oswego Sunrise Rotary Hosts their 2nd Annual Dinner and a Movie Night
The Oswego Sunrise Rotary, in conjunction with the Friends of Oswego Library and the Oswego High School InterAct Club, will be hosting their 2nd Annual Dinner and a Movie fundraiser at the Lake Ontario Event and Conference Center. Dinner will be a pasta buffet (dessert included) and the movie will be Jersey Boys, The Story of Frankie Valli & The Four Seasons. Cash Bar opens at 5:00pm. Buffet dinner is served at 6:00 followed by the movie at 7:00pm.
May 28th, 29th, & 30th
Lacona Firemen's Field Days Celebrates its 130th Year of Fire Service
Rides, Food, Fun, Clams, BBQ, in support of the Lacona Fire Dept. The fireworks display is slated for dusk on the 29th, with a rain date of the 30th.
June 3rd
Pathfinder Bank Presents Josh Batstone at the Baldwinsville Farmers' Market
The Market is located at the VFW Post 153 (50 Salina Street, Route 370) in the Village of Baldwinsville. Market hours are from 3:00 pm until 7:00 pm with a live performance by The Voice contestant, Josh Batstone, at 5:00pm.
June 3rd, 10th, 17th, 24th
The Greater Oswego-Fulton Chamber of Commerce hosts Tunes in June
Come see us every Wednesday in June at the Gazebo on South First Street in Downtown Fulton from 12:00pm-2:00pm. This weekly concert series featuring some of the areas most popular bands and great food from Fulton's finest eateries.
June 6th - August 23rd
Pathfinder Bank Presents "Handmade: The Art of Susan Roth" at the Everson Museum of Art
Handmade presents four decades of the work of Susan Roth. Stunning, large scale paintingsthat challenge the idea of "two-dimensional," and new works in steel with pigment applied by power-coating. Roth seeks what is timeless and best in painting, along paths to painting's renewal. For more information, visit www.everson.org.
June 12th & 13th
Relay for Life of Oswego will be held at the Oswego High School Athletic Field
The event will begin at 6:45pm on June 12th and run until 6:00am the following day. Relay For Life of Oswego is a great place to take action and make noise. The American Cancer Society Relay For Life movement symbolizes hope and our shared goal to end a disease that threatens the lives of so many people we love. Please help Pathfinder Bank in our fight against cancer by making at donation at www.relayforlife.org. Search Pathfinder Bank under "Support a Participant or Team"!
June 12th and 13th
The Greater Cicero Chamer of Commerce and Drivers Village present The Cicero Community Festival.
The festival is located at 8229 Brewerton Road in Cicero (behind Sacred Heart Church). Stop by the Pathfinder Bank booth on Saturday for some fun giveaways!
Friday, June 12th, 5pm to 11pm, Saturday, June 13, 12pm to 11pm. For further information visit www.cicerofestival.com.
July 16th, 17th, & 18th
Mexico Volunteer Fire Department hosts its annual Mexico Fireman's Field Days
More information TBA.