eStatements
Now you can view, print and save your account statements with our paperless solutions, eStatements. eStatements are electronic copies of your account statements and they look exactly like your current paper statements. To provide you even greater convenience when you go paperless, you can receive your account statements electronically in PDF format simply by logging into our Online Banking service. You can safely and securely organize your account statements without the hassle of paper.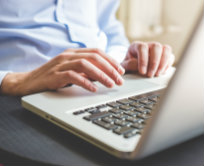 Summary

Free to all of our online banking customers

View the same information that's on your paper statement

Receive a monthly email notification when your eStatements are available for viewing

View, print, or save a PDF version of your statement.

Your eStatements are available online via Online Banking for up to 18 months, making it easier for record keeping and tax preparation.
Not yet enrolled in online banking? Enroll now!

Sign Up

It's easy to go paperless!

Already an Online Banking User?

Log into Online Banking

From the accounts screen, select the STATEMENT option

You will then verify that your personal information is correct, the email address you include will be used to notify you when your eStatements are ready

Click on ENROLL

Choose to have your statements "Online Only"

When you choose to go paperless, you will see your first statements on your next statement cycle

Online statements will be available for 18 months beginning with the date you choose to go paperless. You may switch back at any time by choosing "Paper Only". Once saved, you will receive your next statement in the mail. You may also make changes to your settings by contacting us at (315) 343-0057 or (800) 811-5620.