Money Market Deposit Account
The best of both worlds is always desirable. This account achieves that with greater earnings on higher balances without locking up funds.
Since needs can change at a moments notice, you can access your investment funds just as fast. Capitalize with added muscle and flexibility in the Executive Money Market at Pathfinder Bank.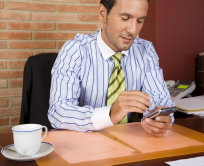 Summary

Better interest than regular savings

Tiered interest; higher rates on larger balances

$2,500 minimum to earn interest

Direct check writing ability

$10,000 minimum balance to waive $10 monthly service charge

Six pre-authorized transfers (including checks) per month

$2,500 minimum deposit to open