Municipal Banking Services
Your dedicated municipal banker will work closely with you to tailor an effective banking program. Our free eSolutions online banking system acts as a portal to enhanced services that save you time and money.
ACH services allow for payroll direct deposit and receiving electronic payments. Remote deposit eliminates trips to the bank. And our merchant services are offered at discounted rates. Streamline your operations with Pathfinder Bank.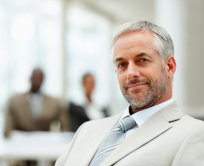 ACH

Our eSolutions online banking system, which includes online bill pay, is complimentary. It provides secure, 24/7 access to manage accounts, transfer funds, pay bills, and more.

Municipal operations, however, typically require more advanced functions. Enhance your online capabilities with Automated Clearing House (ACH) services.

Make payments and deposits electronically

Allows direct deposit of payroll into any financial institution of employee's choice

Payroll deduction to any financial institution

Transfers between Pathfinder Bank accounts and other financial institutions

Make federal and state tax payments online

Collect donations electronically

Saves time and money in accounting

Eliminates waste and expense of paper checks

eDeposit

Utilize our eDeposit system to deposit checks without coming to the bank using a provided scanner.

Reduce trips to the bank

Fewer errors in accounting

Enhanced security and fraud protection

Consolidate deposits from multiple locations

Make deposits even when bank is closed*

Payments are processed faster

Automated transaction validation and balancing

Improved research capabilities

Transaction log includes check images and data

Merchant Services

We provide effortless processing of credit cards, debit cards, gift cards.
Accept all major credit and debit cards
Process Electronic Benefit Transactions (EBT)
Provide convenience to payees
Quick payment authorizations
Daily system to capture all card transactions
Competitive discounts available