Simplified Employee Pension Plan (SEP)
Self-employed individuals and small business owners can utilize a Simplified Employee Pension (SEP) plan to gain tax advantages while saving for retirement.
Pathfinder Bank makes it easy to establish an SEP. Doing so gives small businesses the ability to provide big-company benefits that are tax deductible* and very easy to manage. Little effort yields big rewards...and happier employees.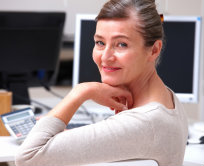 Summary

Available to any size business, including self-employed

Contribute to own retirement as well as employees

Contributions are tax deductible*

Flexible annual contribution (percentage you choose is not locked)

Employer must contribute equally for all eligible employees

Possible tax credit for opening a new SEP plan*

Generally, no documents to file with government

Very low administrative costs

Gain employee satisfaction with attractive retirement plan