Merchant Card Processing
An easy way to increase sales is to give customers more ways to pay for your products and services. An easy way to do that is with Pathfinder Bank.
We provide effortless processing of credit cards, debit cards, gift cards. Our pricing is competitive, and discounts are available for businesses with large transaction volumes. Thankfully, you don't have to go far for the most advanced technology.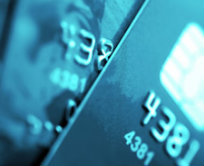 Summary

Accept all major credit and debit cards

Process Electronic Benefit Transactions (EBT)

Provides another payment option for potential increase to sales

Provide convenience to customers

Quick payment authorizations

Daily system to capture all card transactions

Competitive discounts available