Fraud Alerts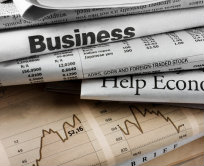 ALERT - Visa Debit Card Automated Calls
We have been informed that customers are receiving automated calls, informing them that their debit card had fraudulent activity on it and to contact our security department by pressing "1" or calling 1-800-391-8627.
This message is not from Pathfinder Bank or any vendor we are affiliated with. It appears this is an attempt to capture card/account information from our customer base.
Please be aware and do not give out any information on your card or account. If you have any questions or concerns, or if you have provided any of your account information, please contact the bank at 315-343-0057.
To stay up to date on the latest Fraud Alerts, visit the FDIC Consumer Alerts.
Fake Check Scams
Visit FakeChecks.org to learn how to detect and avoid potentially costly fake check scams.
Lost or Stolen Purse or Wallet Checklist
A lost or stolen purse or wallet is a goldmine of information for an identity thief. If you find yourself in this situation, here is a list of recommended actions you should take immediately!
File a report with the police and keep a copy

Cancel your credit, debit and ATM cards immediately

Visa® 1-800-VISA-911

Mastercard® 1-800-MASTERCARD

The customer service reps will walk you through the process and notify the individual banks

Get new cards with new account numbers

Call the fraud departments of the major credit reporting agencies

Equifax 1-800-525-6285

Experian 1-888-397-3742

TransUnion 1-800-680-7289

Ask each agency to put out a fraud alert on your accounts

Report the loss to your bank

Review your credit reports regularly and have them corrected when necessary - see below

Report missing driver's license to the DMV

If your keys are missing change the locks on your home and car
Getting Copies of Your Credit Report
A great way to keep tabs on your identity, and find out FAST if someone is opening accounts or credit cards in your name, is by checking your credit report. A recent amendment to the federal Fair Credit Reporting Act (FCRA) requires each of the nationwide consumer reporting companies to provide you with a free copy of your credit report, at your request, once every 12 months, from www.annualcreditreport.com. The Federal Trade Commission (FTC), the nation's consumer protection agency, has prepared a brochure, Your Access to Free Credit Reports, explaining your rights and how to order a free annual credit report.
TIP: Since you get one free report from each of the 3 bureaus per year, do not request them all at once. Spread them out, since you then get three free "snapshots" of your credit per year—all the better to thwart Identity Theft!
Stay alert, stay informed, and stay safe!