Careers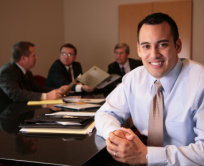 How to Apply
If you are interested in working at Pathfinder Bank, please complete the online Application for Employment.
Equal Employment Opportunity Policy
It is the policy of Pathfinder Bank to practice equal employment opportunities for all employees and applicants without regard to race, color, religion, age, sexual orientation, national origin, disability, veteran status, or any other category protected by law. This includes all activities related to hiring, placement, pay, promotion, transfer, training, education, recruiting, advertising, layoff, and/or termination.